 Training

After Sales Training

Customer / Technical Support

Complete Lab Set-up

Partnership

Educational Tour

Flexible Learning Management Platforms

E-learning Contents

Software Solutions

End to End Payment Solutions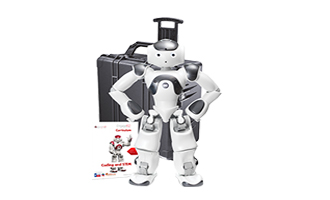 NAO EDUCATOR PACK
The latest version of NAO with 10 major areas of improvement is here! Bring STEM and Coding to life with the NAO Robot.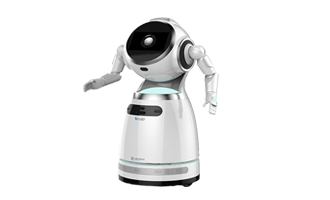 CRUZR ROBOT
Bring AI to life with Cruzr Robot, Hands-on research & learning platform for Machine Learning, Human Robot Interaction and Navigation (SLAM).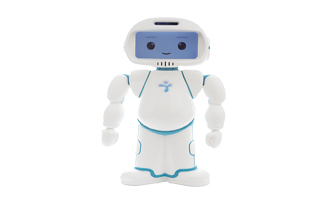 QT ROBOT AUTISM
QTrobot is a humanoid robot, built and designed to assist in teaching new skills to children with autism spectrum disorder and help them benefit more from educational sessions.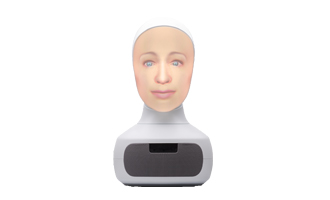 FURHAT ROBOT
Furhat is a social robot that communicates with us humans as we do with each other – by speaking, listening, showing emotions.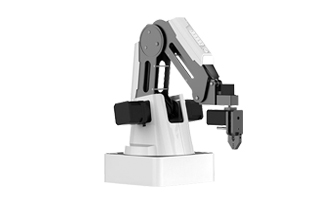 DOBOT MAGICIAN
An all-in-one and user-friendly Robotic Arm STEAM solution to teach Engineering and Coding (using Blockly).
PEPPER ROBOT
Bring AI to life with PEPPER Robot, Hands-on research & learning platform to teach Science,Programming and Robotics.
"Thank you for the warm welcome you have extended to us. I really impressed the way you presented the program all skilled in your company the hytec power incorporated.The food you served is also delicious and very accommodating, during our stay will be treasured in my heart. I hope that someday will be in good partnership."
"I am very impressed with what your company can give, Technical Know-how, equipment's, trainings, etc. A very accommodating staff specially sir Dino. Looking forward for a future partnership with your company."
"Wala po akong masasabi kundi salamat ng marami, Noon pa man, Kahit sa sulu state college pa ako Hytec power had contributed much in the development in terms of education to the tausug people, So now I am with BARMM and Hytec Power Inc (HPI) as partner."

"Thank you for a very accommodating warm welcome just like before. Looking forward for good partnership."
"It's been a privilege. Thank you for teaching us. God Bless."
"Continue to inspire other people's lives thru sustainable innovation, More power and God Bless."

"Hope that you will visit SLU. Thank You."
"Wish and hope SLU will have the same equipment you have here."